| Upcoming Events
| Next Generation Women Empowerment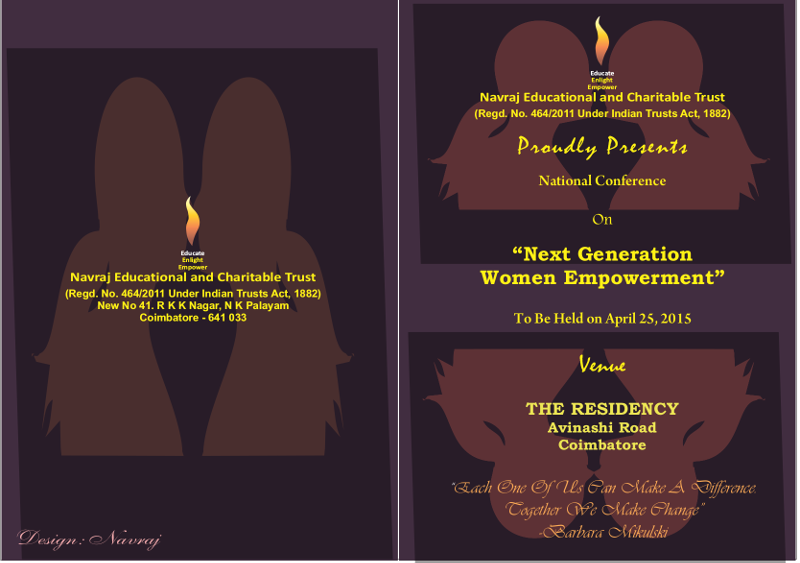 Date : 25th April, 2015 Venue : The Residency, Avinashi Road, Coimbatore.
We are pleased to inform you that Navraj Educational and Charitable Trust, Coimbatore is organizing National Conference on "Next Generation Women Empowerment" at The Residency, Avinashi Road, Coimbatore on April 25, 2015.
Although, India has 48 percent of women population among the total of 1.29 Billion, still their status remains under a debate across different sections of the society in the recent past. This conference would definitely contribute significant contributions to uplift and empower women in India based ideas, concepts and changes needed to achieve the desired outcomes.
In this context, Academicians, Researchers, and Working Professional from Industry are encouraged to present Research Papers/ Case Studies/Articles fit into above Theme.
Look forward your valuable contributions and presence to make this conference a mega success with fruitful results.
Download registration form Download
---